Food Safety Supervisor (NSW) - Online
Locations - Sydney CBD only.
---
The cost for this Food Safety Supervisor online course is $150 in Sydney CBD.
Don't wait to book a Course, call now on 02 9232 1010 or contact our team.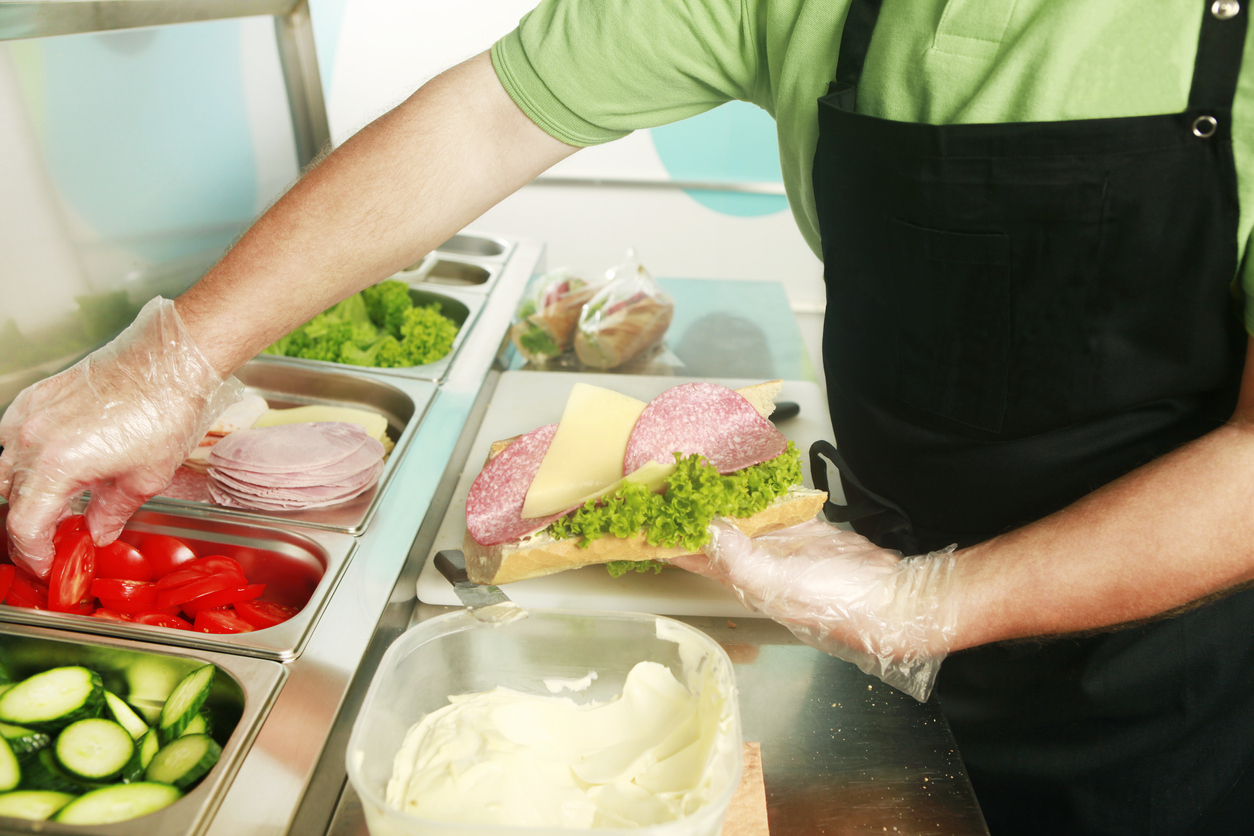 Course Details
The NSW Food Act 2003 was introduced as a measure for reducing food borne illnesses within the hospitality and retail food industry by improving food handler skills and knowledge. The NSW Food Safety Regulations stipulate that hospitality businesses in NSW need to have a designated Food Safety Supervisor within their organisation. The Food Safety Supervisor is responsible for ensuring that their premises engage in best practices regarding safe food handling.
Legislation requires refresher training every five (5) years.
This course is for:

Food Safety Supervisors
Chefs
Owners/Managers/Supervisors
Kitchen Staff
To ensure compliance with the Regulations, check if you have the required staff training for your workplace and book a course at our Sydney CBD college.
Full details on legislation from Food Authority are available here.
If organising a onsite training , we can facilitate the Food Safety Supervisor training nationally.
---
Pre-requisites
**Students must have a workplace supervisor who holds a current NSW Food Authority - Food Safety Supervisor Certificate, to complete a Third-Party Verification**
This Food Safety Supervisor course combines plain English and questioning to ensure all learners are able to have the best possible chance at comprehending the required knowledge and skills. If you believe you will need assistance due to your Language, Literacy or Numeracy skills, please contact our office on 02 9232 1010 to discuss your training needs.
TCP Training is not registered with CRICOS, as such we are unable to conduct training and assessment for those with study restrictions on their visa. This includes but is not limited to the International Student Visa (subclass 500), you can check the entitlements of your visa here.
---
Assessment
Students will be assessed during the classroom session. Assessment will confirm knowledge and skills have been achieved to demonstrate competency across the unit.
**Students completing the online Food Safety Supervisor Course will require a workplace supervisor to sign off on a Third Party Verification**
Students are offered multiple opportunities to demonstrate knowledge and skills throughout the RCG course.
If a student is not successful in completing all assessments satisfactorily, they will need to rebook the Food Safety Supervisor course at the full course fee.
---
Training Program
This course will provide you with all the skills and understanding needed to be a successful Food Safety Supervisor, including:

Legislative requirementsk
Understanding food safety policies and procedures
Identifying and controlling hazards
HACCPP
Personal Hygiene
ANZFA guide to food safety standards
Food Safety monitoring
This Food Safety Supervisor course is delivered online which could take you roughly 8 hours to complete.
There are 3 components to this program:

Interactive Learning Content and assessment quizr
Project - which is marked by an assessor
Third party verification which is completed by your nominated supervisor to confirm the applications of the skills within the workplace
---
System Requirements

For non-webcam courses any browser other than Internet Explorer or Edge.
For any webcam courses we recommend Google Chrome or Firefox.
On iPhone the system update needs to be above IOS11. Chrome for Android and Safari for iPhones.
---
Certification
Once a competent mark is awarded, learners will be issued with a Statement of Attainment for SITXFSA001 Use hygienic practices for food safety & SITXFSA002 Participate in safe food handling practices. These Units of Competency are Nationally Recognised Training from the Tourism, Travel and Hospitality Training Package.
NSW Food Authority Food Safety Supervisor certificates are emailed to students, however a hard copy is available for additional fee.
---
Course Enrolment
The cost for this Food Safety Supervisor online course is $150 per person.
Food safety Supervisor course is delivered in Sydney CBD for public.